Here is the best way to do it
train with Sylvain MOISSERON.

one of his individual course is for you

Throughout the year, our playgrounds are


Your individual training 1000 €
You're fed-up of work, You can't schedule any more, here is the answer

The high quality of this kind of course is equivalent of two standards courses

The permanent welldone & Instructor feed-back guarantee an absolute pleasure which will be for a long time

Objective: Be able to do

white

,

yellow

& orange level from the French FFVL passeport

in 4 days

Wellknow as P.I.B. Progression individualisé en biplace (Tandem Individual Progression)

It's personal cours wich main using teaching tool is the tandem flight

This method is the more safety wich is used in all other kind of aircrafts.

Compare to the standard cours you'll be able to fly safety really faster

During 4 days consecutives or not (depending your agenda & weather)

With your personal Instructor you will:

Discover the material,

Lift-up the canopy in slop,

Listening theorical cours

and offcourse fly even the fisrt day holding the command with your instructor close to you
In order:

half-day training for level green, blue, brown or black 150 €
& also Powered paragliding course or tandem
What are the levels?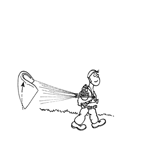 white Discovering the material and practicing on slop
yellow Fisrt sustentation on slop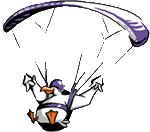 orange Firts tandem or lonely flight with radio's coaching
green To acceed of the ignitial flying licence (Fly alone on wellknow spot with safety glider)
blue To acceed of the main flying licence (Fly alone everywhere)
brown Competitor Flying licence
black XC to our range :Tour de lac, des Bauges, des Belledonnes, du Vercors, de la Chartreuse etc...

You're pilot already so here is your rental fare per day.
● Canopy solo or tandem 29.5 €
● Harness, rescue parachute, radio ou altivario 8 €
● PPG kit 75 €